Modern book stores demand a robust, user-friendly POS system that can handle a wide range of products such as books, presents, toys, puzzles, as well as other specialty items. A point of sale for the bookstore, often known as just a point of purchasing, would be where you charge clients. Whenever a customer wants to make a digital purchase, the pos system allows them to do so, without coming up at the desk. They can select a product from any stand or booth.
Inventory management is among the most vital work you will have to complete in order to run a profitable bookshop. Having a thorough understanding of company inventory is essential for ensuring that the firm is successful and running efficiently. You should usually possess what your clients require in-store, but not an oversupply of goods taking up precious space. Though inventory control has many similarities across industries, there are certain unique methods you may enhance inventory control in your bookshop. Inventory software for book publishers is also a crucial thing in this industry, it allows them to monitor the printing process of the books, and to make sure that they have enough copies to provide different bookstores.
Main Causes Your Bookshop Requires a POS System
An effective management technology, including a Point-of-sale system, is essential for any Bookstore owner. A contemporary POS system will not only execute sales activities, but it can even offer real-time information and analysis, streamline manual activities, and assist you in managing your inventory, workers, and clients, among other things.
Using the all-in-one POS software, you can conserve effort and cash: Because you typically do not possess much extra time and cash therefore planning and funds handling are essential for any Bookstore owner.
But there is some excellent news. The Point – of – sale program will assist you in saving both effort plus money, which are two extremely significant aspects of any Bookstore manager's life. This is simple to operate, so you won't have to spend hours educating your employees. POS systems also assist to ramp up company sales transactions during busy hours, resulting in even more revenues for the company. As a result, the smoother you make things for your employees, therefore more time employees will be able to devote to customer care and sales. One often saves money since its on-time reporting function allows you to properly manage the finances. Sometimes POS for book publishers is crucial and helps them completely assess different aspects of printing and developing a better inventory.
Also Read: 10 Security Considerations in Mobile Application Development
Your POS program's inventory software for the bookstore will also assist you in reducing wastage and losses. This is especially essential if you own a bookstore. Human mistakes are eliminated as well because it simplifies many of your time-consuming manual activities and data collecting.
Using an internet-based POS system, you can manage your company from anywhere: Are you constantly in hurry as well as do not usually possess time to stop by your shop to look at items? If you utilize an internet-based POS for the bookshop, you may use this anytime and anyplace you wish. An internet-based POS software saves its information across the Web, allowing this to be accessible at any moment and from any location. This is ideal for Bookshop owners who are often on the go. You shouldn't have to visit the shop or phone your exhausted workers to figure out just how much product you possess on a specific item. To examine the details, everything you have to perform is log in to the admin panel on your smartphone.
Get actual statistics and analytics from your point-of-sale system: Information is always vital. You cannot operate a successful business only on instinct and knowledge. To build effective plans and make good economic choices, you need correct figures and information. A Point of sale software may provide the company with the actual data, allowing you to take quick and wise business choices to help improve revenue and profits.
All of the data you want is recorded in the database; therefore you do not need to constantly check to discover which product is the top seller. A POS program's analytic tools can provide helpful information such as top-selling goods, poorest selling things, rush periods, down hours, lower inventory counts, and much more.
Main reasons the Bookshops require Inventory Software
Inventory control technology is a program that allows you to monitor items and stock levels throughout your company's manufacturing chain. Once the printing of the books is completed, they are sent over to the bookstores. Consider it a system that tracks every aspect of books before it reaches the bookstore, such as printing, packaging, delivery information, and quantity. The program handles everything from placing orders with your supplier to making sure that the delivery through various channels is fulfilled.
Maintain a record of novels and other packages: Creating sets or gift bundles that incorporate more than a single item from your shop is a fantastic method to enhance product sales, especially during the Christmas season. For instance, when you possess a recipe book that you already know sells well, you may combine it with some other novel or item that is more difficult to sell yet is on a similar theme to make a package offer.
These bundles make great presents and can assist you move out outdated inventory. Inventory management for book publishers could come in handy in assessing, which books need to be printed more, and the sales of which is below average.
When selling gift boxes and sets, it is essential that the stock system correctly tracks these transactions. To maintain a precise history, you have to have inventory control software that can correctly account for all product sold within a special deal, subtracting each single item to get a proper information. Usually, your software must connect in this manner that you may combine various items through the network collectively. You can effectively modify your upcoming surprise gift plus kits deals by leveraging these marketing strategies and maintaining accurate records of the goods sold.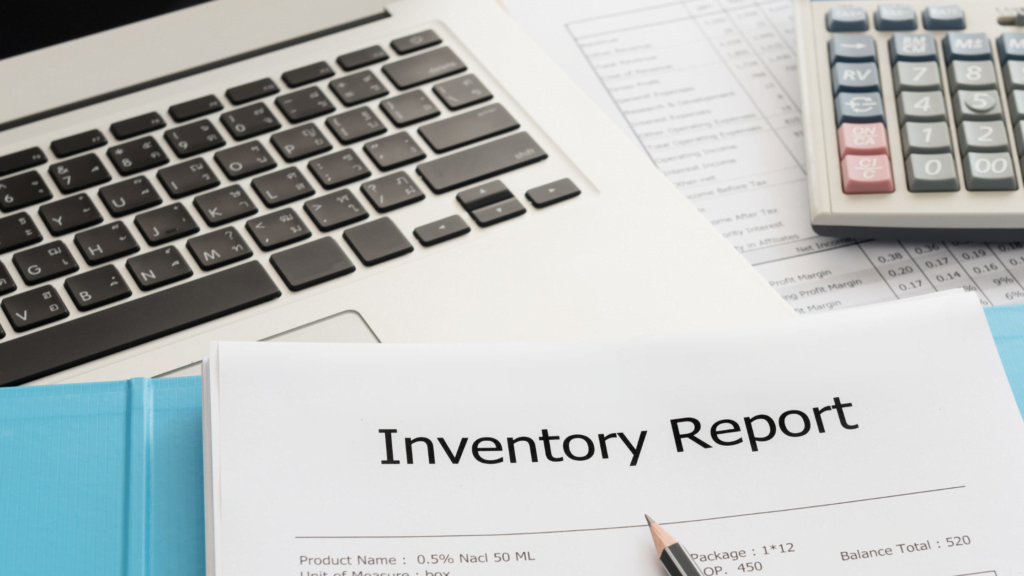 More cost reductions: By simplifying your inventory control procedures, you may not only minimise the inventory expenses related to human mistake, yet you may also save money. So, what exactly are all these inventory cost-cutting techniques? To begin with, this can increase your prospects of reducing vendor lead time via improved supplier management partnerships. It also enables you to eliminate excess and outdated stock, as well as the associated expenses, by defining your nominal levels and estimating your backup stock.
But this is not everything. Automation may result in the greatest cost savings. Improper inventory control can result in considerable revenue losses as a result of preventable errors such as running out of stock or excess stock.
Increased Client Service: Giving consumers whatever they want, whenever they want that, are a major element of satisfaction. Due to the automated low stock notifications that inventory software may deliver right to the smartphone, your firm can maintain popular product in stock. Having all of your supplier details in one place, you can simply purchase more by viewing the amounts on hand then ordering faster.
Keeping popular items in stock as well as on the shelf may help convert one-time purchases into repeat customers. Consumers believe you'll possess what they require, which makes them grateful for your services plus encourages them to shop from you time after time. As a result, inventory management technology may assist you in both retaining and acquiring new consumers.
Conclusion
There's zero requirement to overinvest on a Point-of-sale system when you don't require all of its capabilities. Although there is an alternative solution out there which can serve you and is additionally cost-effective.
Stock management is a difficult task. However, properly controlling supplies is a far more difficult task. However, because your inventory is a vital element of your firm, you must endeavour to improve its performance so that the company may thrive. Simply put, any
inventory monitoring system aids in the regulation and balance of arriving and exiting goods movements.